3 Forms of Lyme Disease Bacteria
Borrelia Burgdorferi, the causative bacteria in Lyme Disease, is capable of transforming into three distinct bacterial forms: spirochete, cell-wall-deficient, and cyst. This transformation occurs for the purpose of bacterial survival and proliferation in the human body.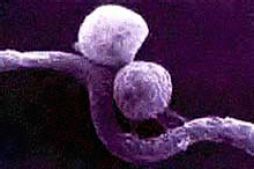 Borrelia Burgdorferi Cyst-Form Bacteria

Each form has different characteristics and vulnerabilities; hence, each form must be treated differently.

A valid treatment plan must target all three bacterial forms―any treatment program that fails to do this is, quite simply, ineffective.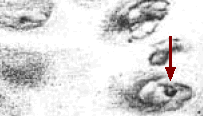 Cell-Wall-Deficient Bacteria

Many Lyme Disease patients and practitioners do not know that the bacteria can exist in these distinct forms, hence, many Lyme Disease treatment plans are inadequate. Make sure you discuss these issues with your Lyme Disease health care provider to ensure that you receive sufficient medical care.

Spirochete Form Bacteria